2 tags
1 tag
Jaron Lanier: The Internet destroyed the middle... →
The best article/interview I read today. I agree with Lanier on so many things. Here are a few of my favourite passages from the interview: I think what's been happening is a shift from the formal to the informal economy for most people. […] So there's still a lot of human effort, but the difference is that whereas before when people made contributions to the system that they used, they...
3 tags
Linger for iOS →
Jason Brennan: I'm going to get right down to it: you should buy Linger for iOS (here's an App Store link). The app lets you explore the Prelinger Archives, a collection of short movies, ads, PSAs and propaganda from the 20th century all on your iPad (it works great for iPhone too). Even if you've never heard of the Prelinger Archives before, you're probably still familiar with the style of...
3 tags
A USB extension cord to the rescue
Some time ago, I purchased a Iomega Prestige, a very portable external hard drive. I've got the 500 GB model with a USB 2.0 interface. One cool feature of drives like this is that they don't require an AC adapter. They come with a short cable with a dual USB connector, to draw enough power for the drive to work.  The dual USB connector looks explicitly designed to be plugged...
3 tags
3 tags
Mac App Review: Ulysses III →
Jonathan Poritsky: I use Ulysses III for almost everything I write now. Long-form writing, aimless yammering, quick things I don't want to forget; it's all going into Ulysses or Daedalus. It's solid, beautiful and simple. And it's only going to get better. His in-depth review of The Soulmen's brand-new Ulysses III is an excellent read. I've been a happy writer using simpler tools,...
7 tags
Beautiful abstract wallpapers
I usually prefer abstract wallpapers for my Macs and devices. Most of the time, my main MacBook Pro is kept in desktop configuration, and in System Preferences I've set the wallpaper for both monitors to change every 30 minutes. (I have two folders where I keep a growing collection of images to use as desktop backgrounds). Recently I discovered the beautiful work of Merek Davis and Jean-Marc...
1 tag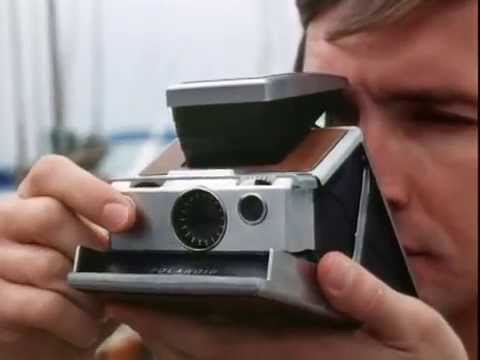 3 tags
It's Not Email That's Broken, It's You →
I could give lots more examples, but it's clear that a great many people are completely overwhelmed by email. That's a problem, for sure, and it needs to be solved. What bothers me is when people blame the medium. […] Your email problems aren't the fault of email as a communications system, and they're probably not even the fault of the tools you're using. It's easy to pick on email because...
2 tags
"…For we shall say that while it would not surprise us if these men thus..."
– Plato, The Republic, Book IV, sect. 420b-c
4 tags
3 tags
Mat Honan: Why Mailbox Won't Fix Your E-Mail →
Sure, Mailbox makes getting to inbox zero easier. But after spending a few days with it, I'm not sure that it actually makes me faster or more productive at reading and responding to e-mail. It imposes a rigid system on me that doesn't do everything I need it to, so I end up opening other e-mail apps anyway. That means I'm ultimately spending even more time than I already was on e-mail. I hate...
1 tag
1 tag
Matt Gemmell: Staying Afraid →
It was still half an hour before midnight, but the road was already deserted - which was perfectly normal for a Sunday night on the outskirts of a small, coastal fishing town in the north east of Scotland. The year was probably 1989, but I can no longer be entirely sure. I had more pressing concerns than the date. I was ten years old, I was alone, I was on a BMX bike, and I was cycling for my...
2 tags
1 tag
"If you have never experienced burnout, it's hard to explain. Burnout is not just..."
– Jonathan Blow (from What I Did on My Christmas Vacation)
5 tags
3 tags
Resuscitating my ten-year-old Sony phone
Earlier today I was looking for the battery charger for an older Nikon camera, and instead I found the charger for the Sony CMD-Z7 mobile phone I purchased in 2002. I've changed a few phones over the years, but I've always been fond of this little buddy. I remember how blown away I was when its predecessor (the CMD-Z5) was announced two years before, how much I loved the design of...
3 tags
Interactive Guide to Blog Typography →
Tommi Kaikkonen has assembled a very nice interactive guide explaining the basics to have a decently-formatted, readable blog. I love the bit of advice on the very last page.
2 tags
What Instagram's New Terms of Service Mean for You →
Brief, clear article by Jenna Wortham and Nick Bilton for The New York Times. Interestingly, they write (emphasis mine): Instagram released an updated version of its privacy policy and terms of service on Monday, and they include lengthy stipulations on how photographs uploaded by users may be used by Instagram and its parent company, Facebook. The changes, which will go into effect Jan. 16,...
1 tag
"Stop giving your power away" →
I don't usually give Kudos easily when I read some post over at the Svbtle network, but Electric Toothbrush, by Steve Corona, hit home for me. This is the relevant bit: Why should ANYONE besides ME have complete control over my self-esteem, my happiness? It's stupid. And it's a mistake of convenience. It's so much easier to give away your power, tie your worth to some external thing,...
2 tags
whited00r 6 Keeps 2007 and 2008 iPhones Feeling... →
I didn't know about the whited00r project. Typically, I'm against hacks that involve jailbreaking or otherwise altering the original firmware, but judging from what Simon Royal reports and the information on the whited00r website, I'm very tempted to try this on my old iPhone 3G. If you want to rejuvenate your original iPhone, iPhone 3G, first-generation or second-generation...
3 tags
"I think Apple — where by "Apple", I mean the company's collective executive..."
– John Gruber, on Google Maps for iPhone
1 tag
They Cracked This 250-Year-Old Code, and Found a... →
Long, fascinating read from Wired. If cryptography, code-breaking, and mid-Eighteenth Century secret societies are your thing, this makes for an amazing Sunday read.
1 tag
"So very, very busy – so busy, I haven't had the time to sit back and write the..."
– Jason Scott
How To Use Electronics All Day Without Destroying... →
Some simple, great tips from Kelly Starrett, Crossfit's mobility expert and physical therapist to America's elite fighting forces.
1 tag
"In a 2006 interview David Foster Wallace said, "it seems significant that we..."
– Tim Kreider, The Quiet Ones.
3 tags
4 tags
4 tags
Jonathan Rentzsch: My Amazon Ebook Insurance... →
Excellent advice by Rentzsch: When iTunes Music Store first came out I studied it and decided to buy music off it. Not because I trusted Apple, but because I had a space Mac that I could use as a DRM lifeboat. I copied my purchases as I made them to the old Mac. The Mac was also disconnected from the Internet after its initial authorization. Finally, I had software in place to extract the audio...
2 tags
3 tags
iPhone 5 > Apple Maps. But of course.
The argument that people still want the iPhone 5 despite the flaws of Apple Maps is a bit disingenious, in my opinion. We're talking of an amazing hardware product versus a not-so-great app that's just a part of the operating system. A piece of software that's destined to get better over time. Not exactly a fair match. You know, it's not really a complex tradeoff you have...
1 tag
Faruk Ateş on sexism in the tech industry →
Excellent article by Faruk Ateş for .net Magazine. I believe it's a must-read for everyone, not only for people in tech. Every part of it is quotable, so I'll choose the section titled What is the problem? to give you an idea of what this is about: The problem is a culmination of many separate, 'smaller' problems that are endemic in our industry, and society at large....
3 tags
Small peeves in the new OS X 10.8 Mail
Sometimes Apple makes subtle changes I don't quite understand, and that seem a bit capricious. I upgraded to OS X Mountain Lion a few days ago, and everything looks fine for now. I knew that Mail would lose the RSS functionality (which was handy for the way I use Mail), but I didn't know that the new Mail app would also lose the little activity spinning wheels near each email account. ...
4 tags
Writers No One Reads →
Among hundreds of hideous, shallow, vapid tumblelogs, one can find quite the gems, like this Writers No One Reads, curated by Will Schofield (50 Watts),  S. S. (Invisible Stories), and J. S. ( (un)justly (un)read ).  While you're at it, bookmark their individual sites — they all give good food for the brain, which is an increasingly rare thing to find.
3 tags
Google Maps announces a 400 year advantage over... →
The title is hyperbolic, but this is an absolute must-read to understand with some clarity the issues behind iOS 6 Maps and what Apple should do to make things better.
4 tags
iOS 6 Maps: wrong directions
Yesterday I was in a bit of a dilemma: I love Google Maps, and what I had been reading on the Web about the new Apple Maps app in iOS 6 was not comforting. That's why I decided, for the moment, to only update my third-generation iPad to iOS 6, and leave the iPhone 4 on iOS 5.1.1 until an official standalone Google Maps app is released. Let me tell you: aesthetically, I very much prefer the...
4 tags
Mountain Lion without skeuomorphism →
A user in The Verge forums has decided to give a new skin to a few Mac OS X apps & features like Calendar, Contacts, Notes, Mission Control, Launchpad, etc. because he doesn't like their skeuomorphic interface. So he carefully removed all signs of virtual leather, linen, and the like. Do I appreciate the effort? Sure. And what about the result? Yawn. Everything gets drowned in an...
"The Nexus 7 is a very good implementation of a form-factor that I don't really..."
– Marco Arment, On the Nexus 7.
The new business model of The Brooks Review →
Benjamin Brooks has decided to remove ads from his site and change the business model, trying a fresh take on direct membership (i.e. readers directly supporting him). But an ad supported site is, ultimately, not the site I want to run — so before I go any further I thought it prudent to craft the kind of site that I actually want to run, or as is actually the case: a site much closer to the one I...
Thomas Fuchs: how to retinafy your website →
Clear, simple, solid advice.
3 tags
Whatever floats your bloat
As you may know, in October 2011 Tomb Raider II was re-released for Mac OS X in the Mac App Store. Just for fun I compared the Mac System Requirements of the original game (introduced in 1997) with the current ones. ORIGINAL TOMB RAIDER II (1997) Power Macintosh 80 MHz or faster (100 MHz+ recommended) 16 MB of RAM (32 MB recommended) 4X CD-ROM System 7.5.3 or later ATI...
Andre Torrez: "I give up" →
Torrez: I have a sub-domain for my weblog. I manage my DNS. I use a personalized domain for email. I have been using the internet for TWENTY years! Like some hipster who has been following a band for years I spent 10 of those years not shutting up about the internet, and then the second 10 years wishing everyone would get off my internet. But somewhere in between that new iPad, the...
"Writing appears more forgiving because there is no compiler or interpreter..."
– Michael Lopp, Please Learn to Write
2 tags
2 tags
Instagram + Facebook = a disappointed user
Instagram: When Mike and I started Instagram nearly two years ago, we set out to change and improve the way the world communicates and shares. We've had an amazing time watching Instagram grow into a vibrant community of people from all around the globe. Today, we couldn't be happier to announce that Instagram has agreed to be acquired by Facebook.   And I — as an Instagram user and long-time...
4 tags
2 tags
"One of the things that really irritates me in products is when I'm aware of..."
– Sir Jonathan Ive